WordPress
Speed Optimization
We will optimize your website speed so you will get the most out of the hosting service and the website. A faster website means better performance.
with WP Support subscription
with WP Support subscription
what results can be achieved?
Here's what one of our clients had initially: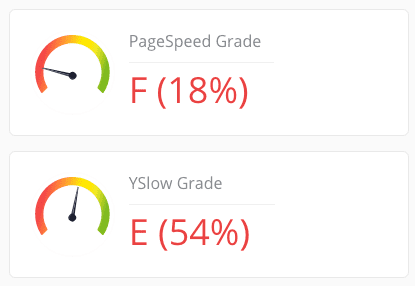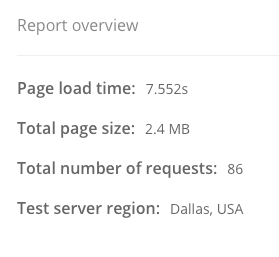 So we've done our work, and the client got this: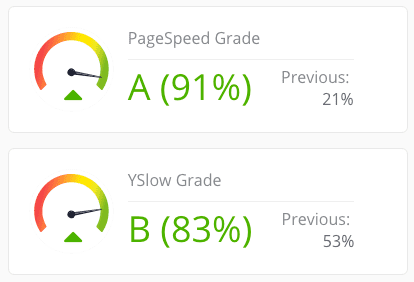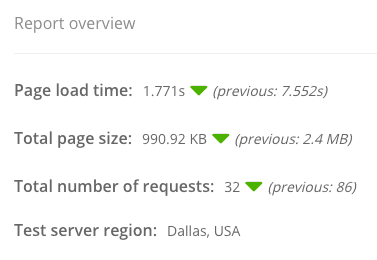 see plans WITH website speed optimization
You've got questions. We've got answers.
WordPress speed optimization service questions
Through hours of manual optimization and premium plugins offered for free under our care plans, we make websites fast enough to have a significant positive impact on the websites we maintain.
We schedule onboarding sessions with a full audit of your website and hosting environment. Then we develop a unique optimization strategy to lower the loading time.
We also maintain your website's speed on an ongoing basis. Having a speedy website is one thing, but keeping it this way is a real challenge.
Our partners from Clearfy and Robin Image Optimizer grant you free access to their premium plugins and enable premium caching & image compression on your websites.
We provide speed optimization services to those who want to have a speedy website and keep its great performance for the long term.
The one-time speed optimization may improve your website speed for now, but it unavoidably drops eventually… unless someone maintains it continuously.
We partner with clients not only to manage their website speed for today and tomorrow but to keep up impressive figures in the foreseeable future.