 WordPress Content Creation Tools
This versatile WordPress plugin saves your time. Since we've started  8 years ago, we've managed to collect the most useful image featuring tools and combine all of them in one plugin.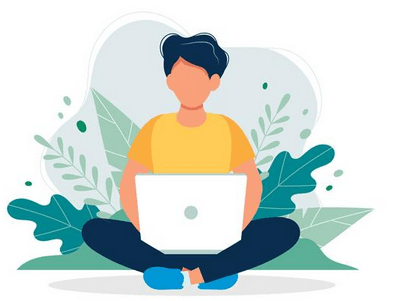 for content creators:
Have you ever wondered how much time you spend searching and selecting images for your article? We`ve counted! You spend 30% of your working time on opening numerous search engine tabs, saving and loading images. AFI changes hours into seconds. It finds suitable images with Google, Pixabay and Unsplash right in the WordPress media library.
for online stores:
AFI will help you find product images for your online store. In the nearest future our users will have an opportunity to search images massively using a neural network. AFI analyzes the product name and the description and then finds suitable images.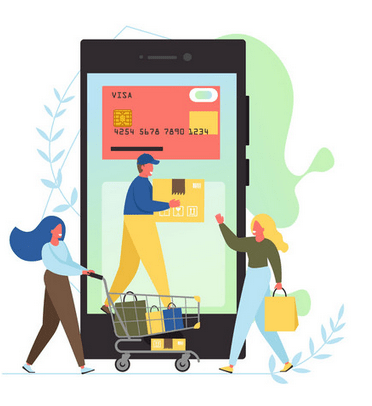 For news sites:
Sites using RSS feeds often receive content without a featured image. AFI allows you to generate a featured image of the first picture in the article. You also have access to bulk actions with customizable filters. Asign, delete and replace the featured image massively or selectively.
improve design:
If you want to personalize your blog, use AFI. This plugin generates unique featured images for each article of the title automatically. Customize your featured image by uploading background and font, customizing colors, sizes and padding. Your blog will look more attractive.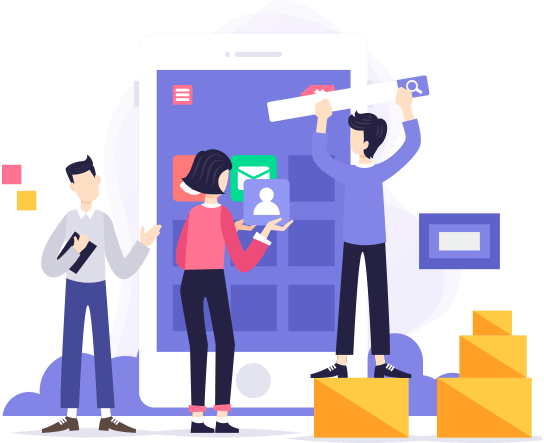 LATEST UPDATE: Images are recommended by the NEURAL NETWORK!
Our plugin saves a lot of time for content creators, but we decided to go even further! Now, in order to find images for your article, you don't even need to enter search query. AFI analyzes the text of the article with a neural network and recommends images depending on the article`s title! Just choose the proper image!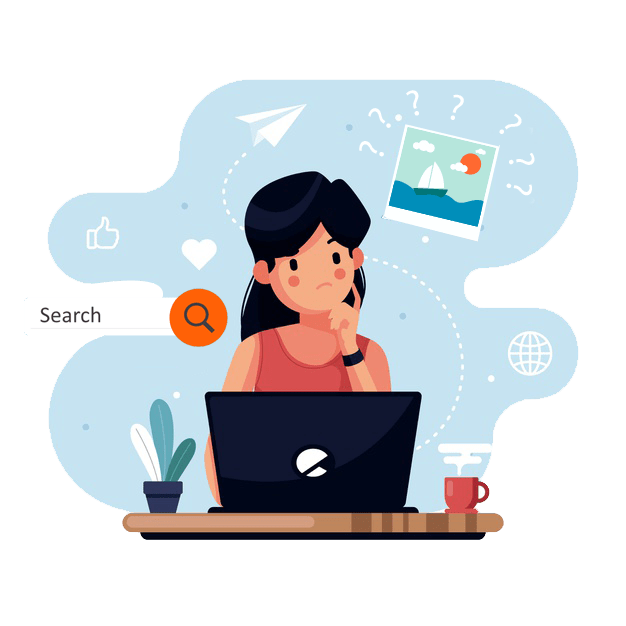 Image generation & searching tools

Featured image generation tools

Featured image generate from title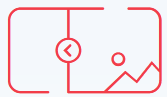 Regenerate featured image

Bulk & single generate

Unset featured image

Bulk generation filter

Quick selection of images from content

Search & upload images from the edit post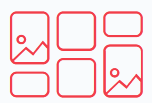 search & upload images from Google, Unsplash, Pixabay

Compatibility with Elementor

Compatibility with Gutenberg

Compatibility with Classic Editor
simple and intuitive interface
While designing the plugin interface, we  focused on it`s usability and speed of settings.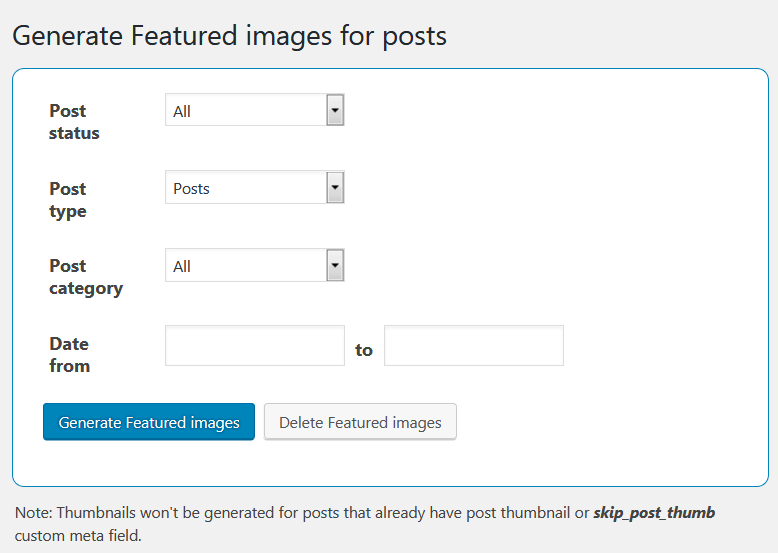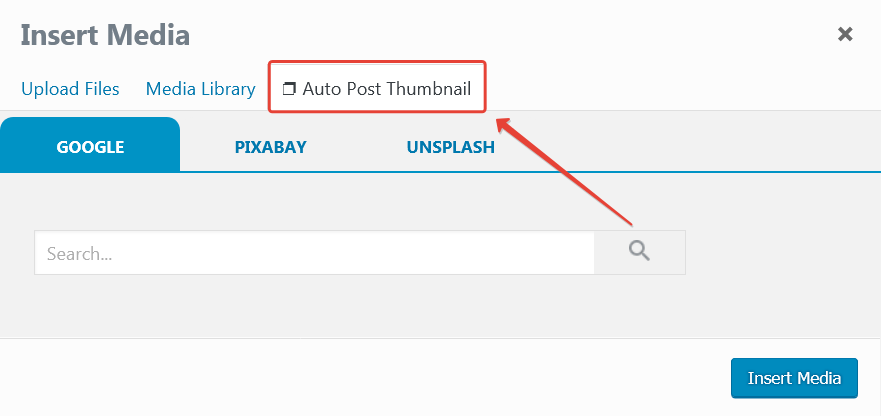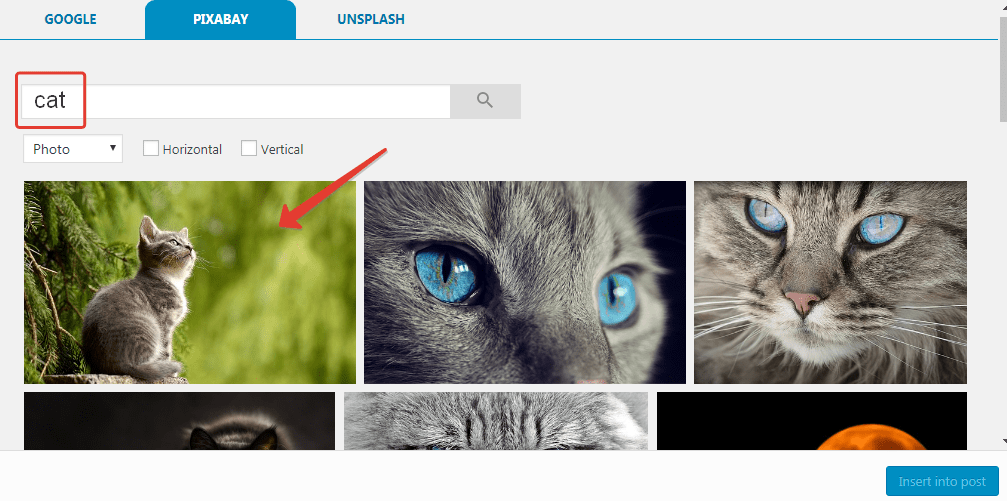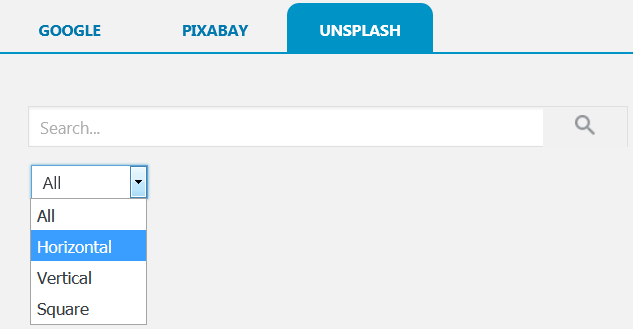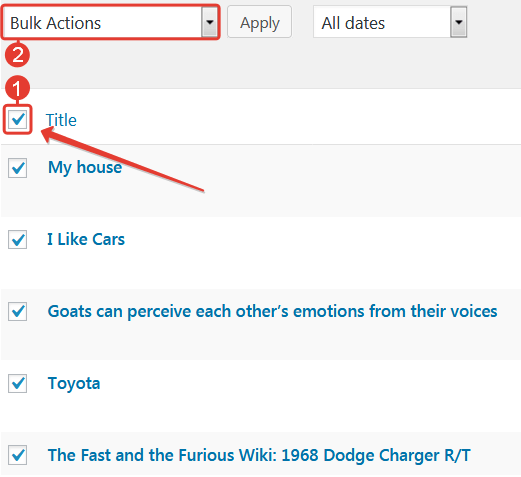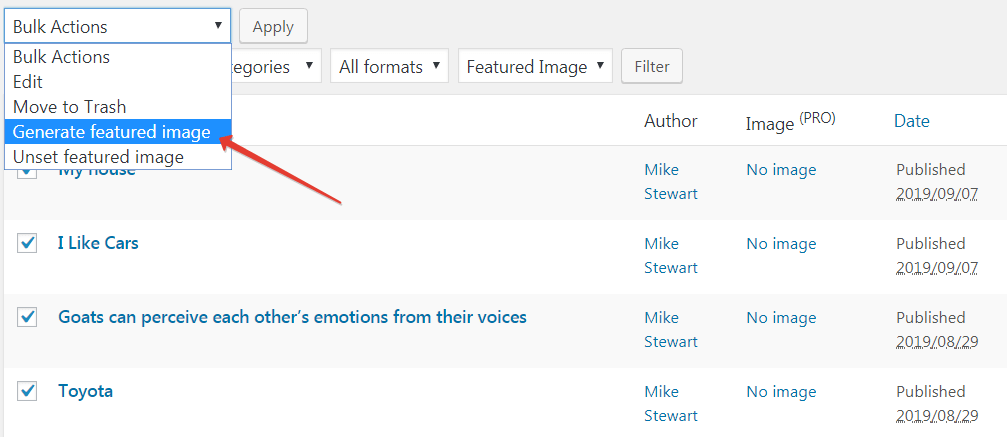 Our main goal is to satisfy our clients with top-quality products. We are happy when YOU are happy! That`s the reason why we guarantee 100% money return in 14 days if you aren`t satisfied.
Works well, been using it for a few years now. i have some old posts without Featured Images, and this was able to generate a thumbnail from a photo i already have in that post.
What a great contribution to the wordpress environment. Your plugin serves a vital function, is well coded and clearly presented. I couldn't really afford it but I went ahead and donated. Thanks
I've been blogging for 12 years and I have no idea why I discovered Auto Post Thumbnail only recently. This is a genius plugin in so many respects… keep up the great work.
BASE
Lifetime of support and updates
for 5 websites
ADVANCED
lifetime of support and updates
for unlimited websites